Poly Partners© hopes to represent those within the community a voice and safe place to find a great match.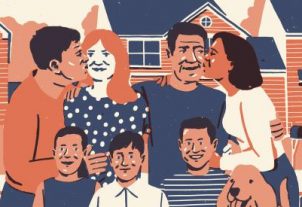 This is a dating platform for the Polyamorous communities across the United States, Canada and Mexico. We use the term polyamorous but want to include ethically non-monogamous, relationship anarchy, and any other like-minded ideas.
Our members range from seasoned lifetime poly veterans, who may have experience with several flavors of polyamory, to the poly-curious, someone who wants to know more about the lifestyle, who may want to try it on and see how it fits. Our Poly Ed tab has links to articles and resources for everyone.
PolyPartners© is a living, breathing, evolving platform started by poly people trying to fill a void. If you have suggestions about the language used, articles in the Poly Ed section, or other features you would like to see, let us know. Our team has our own poly experiences, but know there are other experiences. out there. Share yours here.
We offer competitive tiered pricing. Choose the level with the features you desire at a price you can afford. Our fees won't break the bank. There are no hidden charges or advanced payments required. Cancel anytime.
Why Poly Partners©?
The goal is to provide members of Poly communities a safe place to interact and find the right match(es).
While our team considers themselves poly, none are experts on the boundaries, or guidelines to living this complicated lifestyle. More information can be found in the Poly Ed section of the site.
A message from the platform creator:
Hi everyone!
Thanks for coming on board this wonderful ride of polyamory! My name is Ria and I am the creator of this platform.
I knew early on that I was the stereotypical preacher's kid. As the second youngest of 7, I was more rebellious than my siblings. Being the party girl, I did everything I could to test familial boundaries.  To say our household was strict….well I'm sure you can imagine. And the stricter my parents were, the more I rebelled.  I listened to music too loudly, spoke my mind too often, and usually received the standard warning:  "our way or the highway".
Age 13, life would throw me a major curve that would ultimately crush most of my familial ties. Friends and family alike would constantly question how I could be such a brat and not follow traditions, and yet be a good student?
Which brings me to the reason we are all here!
My freshman year of college I met the most amazing woman.  I didn't even know I liked women. Imagine my total shock when I fell in love.  I know people say at 16 or 17, you don't really know what love is. But we were together for 8 years.  I believe there can be exceptions in everything. The possibilities are out there.  Are we open-minded enough to accept these gifts when they present themselves?
During that epic journey, self-discovery was the constant educator. By inviting other women into our relationship it taught me how to be rooted in my own soul. It required me to see things differently within my entire universe. As I was able to evolve my best companion was shedding off the restraints of conventional living. I no longer had any desire to believe that I had to marry a man, as my family routinely told me was my responsibility, our tradition, my oath to the church.
Don't get me wrong:  I'm not anti-religion nor anti-tradition. It pleases me greatly to see mainstream religion being more open and welcoming in 2023.  It's been a long time coming.  However, I'm much more open to being able to live my life as I choose. To love the woman or women that grip my heart in those breathtaking, knee shaking, soul surrendering ways!
Is polyamory the easiest way to do that?
I could lie and say yes, but it's not. It's more work than some people have the fortitude for.  But in my opinion, finding the right combination in polyamory is worth every painstaking moment. It's a lot. It's more for those determined to stick it out for the long haul.
Let's face it, every relationship is a commitment. We know this. What I learned the first time around was to trust in my partners but trust my own voice as well. Ask questions! Be certain your heart and soul are truly ready to share them with others. Get to know your partner before bringing in a third person. Be solid in your footing. Be firmly planted in who you are, not just as a couple, but in yourself. Know your worth. Know in your heart your partner's worth.
I am no expert in this world of polyamory, and continue to listen and learn daily. We encourage each of you to follow your heart, and let the world offer itself up to you as you deserve. 
My team and I have been working on this project for several years, and now has finally come to fruition. We welcome each and every one of you and encourage you to explore the world of Poly Partners©.
Be kind, safe, and be loved!