We offer mobile apps for your smartphone and tablet as well as our website here. Please choose the appropriate store for your download below, on your choice of devices:

Our iOS model is a PWA. Progressive Web App is a hybrid of a website and a mobile application. It looks and behaves like a native app but does not need to be downloaded and stored on your device, reducing space usage.

Please follow the instructions below for adding this platform to your iOS device: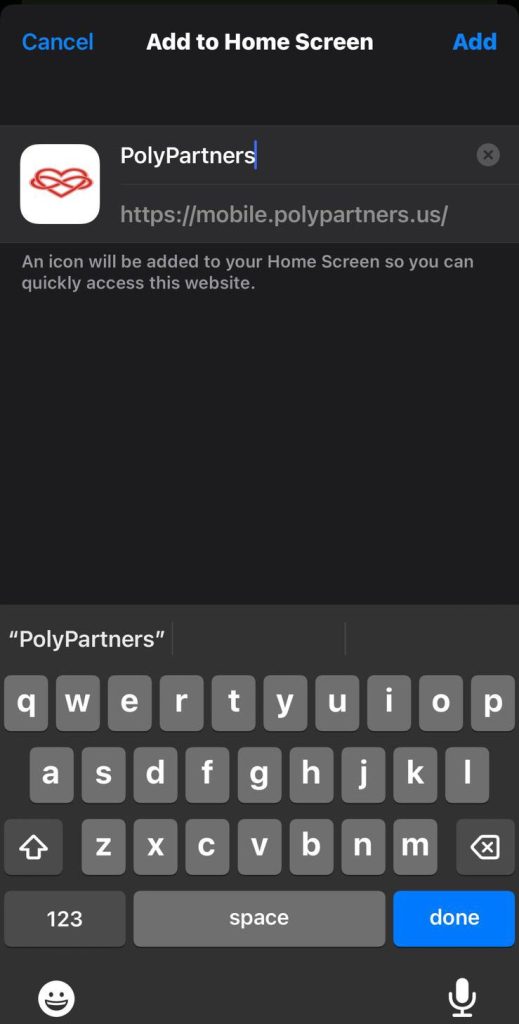 1. On your Apple device open Safari and type in the address of Https://mobile.polypartners.us, allow your device to search for that address.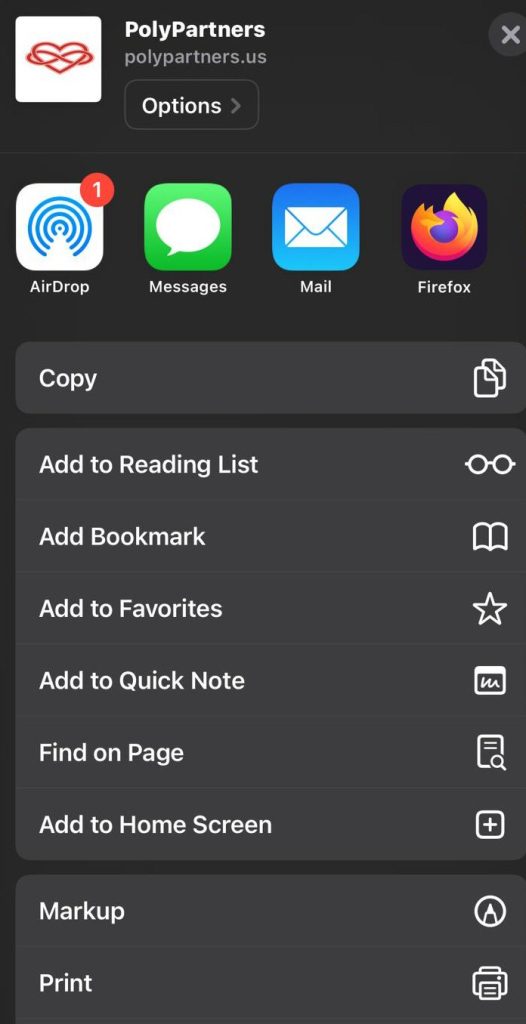 2. Once the icon is visible, tap on SHARE at the bottom of your screen. This screen will appear, select Add to Home Screen.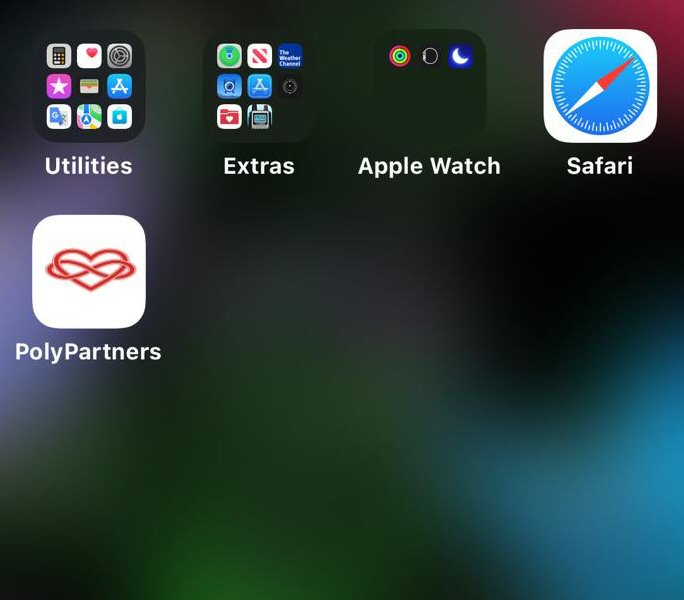 3. Once you have completed the previous steps you should see our icon on your Home Screen.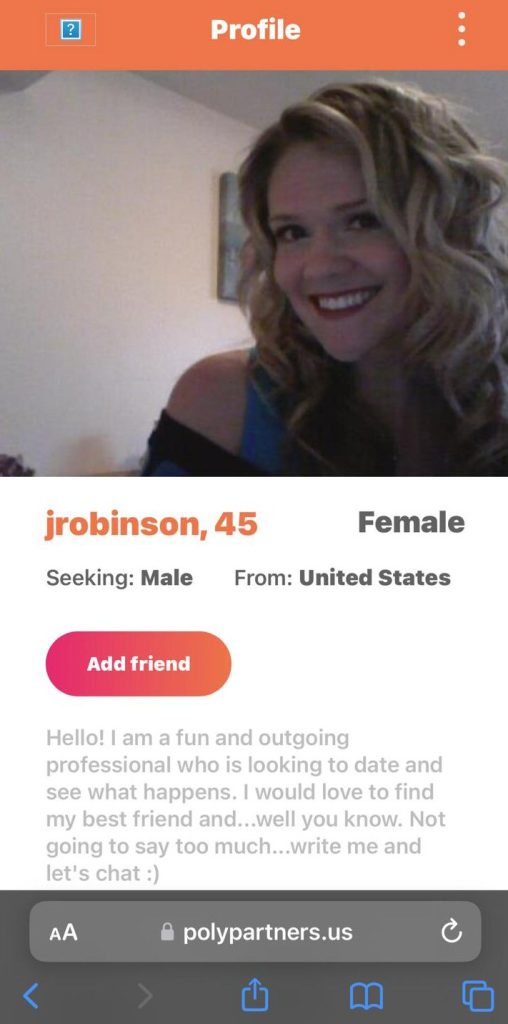 4. In the app, create your profile, select your plan, and you will start to see others who have done the same.